Assisted Living Attorney Serving Sacramento, California
Protecting Your Legacy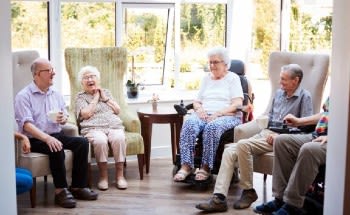 The average cost of assisted living care in California tops $8,000 per month. Even if you have long term care insurance, chances are your coverage has not kept up with the costs of care. Proper assisted living planning can protect your estate from being wiped out so the legacy you planned to leave your loved ones is protected.
What is Medi-Cal?
Medi-Cal is the California needs-based health care program which is funded both by Federal Medicaid funds and California state funds. Medi-Cal will cover long-term care if ordered by a physician and deemed medically necessary. Medi-Cal will not cover most assisted-living facilities and will not pay for a private room. Medi-Cal is only available to those who do not earn enough or have enough countable resources to provide for their own health care.
Typical Components To A Plan
Asset Exempting
The law sets forth certain assets that are exempted from your estate in order to qualify for funding of assisted living care. Sheltering assets from a non-exempt classification by changing them into an exempt classification can be an effective strategy. The law is technical and limits how assets can be placed into the trust to avoid penalties being applied. Careful planning is essential to ensure your estate is protected.
Medi-Cal and the Home: Gifting A Portion of Your Estate
Although the home is only one asset that may be subject to an estate claim, it is the most common asset remaining in a Medi-Cal beneficiary's estate, and the easiest to collect on. Our main objective is to plan so that you can enjoy your residence while you are alive and avoid or decrease the estate claim after your death.
Note that placing property in joint tenancy no longer provides any protection from the estate claim because the Department of Health Services ("DHS") takes the position that it may recover against the decedent's interest in joint tenancy.
The home can be transferred to the community spouse or another individual without causing disqualification. That is because the asset is exempt and there is no policy against the transfer of exempt assets because you are not transferring the home for purposes of eligibility. There is no thirty (30) month look back period of ineligibility because the home is not a countable asset.
Life Estate
A second option is to transfer the home and retain a life estate. This option gives you a great deal of protection by guaranteeing you the right to remain in the home and providing that the house cannot be sold or encumbered without your consent. A life estate includes the right to exclusive possession and the right to rents, issues, and profits. If you retain a life estate, the property will be included in your gross estate for federal estate tax purposes and therefore the recipient of the property enjoys a stepped-up basis. Discuss with your attorney what the best option might be for you.
Medi-Cal Trust
Another option is to do an Irrevocable Grantor Trust or Medi-Cal Trust.
Another option is to do an Irrevocable Grantor Trust. The Trust gives the transferor no rights to the residence in the Trust other than a right of occupancy, but it allows the Trustee the right to sell the property. Because the Trust is an Irrevocable Trust providing only for a right of occupancy, the sale proceeds will not be counted against the transferor's Medi-Cal eligibility. Finally, if properly drafted, the Trust Estate will escape Medi-Cal Estate recovery claims. Should an Irrevocable Trust become part of your Medi-Cal plan, great care must be taken to ensure the Irrevocable Trust includes the proper tax planning provisions.